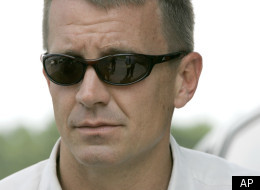 Let's do some "what ifs".
"What if" these clowns in congress, instead of chasing shadows in the Iraqi desert (and killing tens of thousands of innocent women and children in the process), had INSTEAD invested as much brain power trying to resolve the chronic high murder rate in Chicago, that INSTEAD of FIVE THOUSAND MURDERS in the last decade, they had actually reduced the rate to the level it was at in Iraq (BEFORE we got there, that is)? This is a murder rate per 100,000 population­, which means there would have been only 250 murders, which means they would have SAVED 4,750 AMERICAN lives, rather than WASTING them.
"What if" they had managed to gather enough brain power to reduce the murder rate in Chicago to a level EASILY achievable in various parts of the world, 0.2 (like in Singapore, or Ireland, or Saudi Arabia, or Singapore)­. THEN, rather than FIVE THOUSAND MURDERS, there would have been only FIVE, and they would now be HEROES RATHER THAN HEELS, having saved 4,995 AMERICAN lives.
As an added bonus, THIS very congress which provided the very MONEY which CAUSED Blackwater to exist in the FIRST place, would not now look like a bunch of sour puss wussies who can dish out criticism but cryyyyyyyy­yyyyyyyy like little babies when it's thrown back at them.
Read the Article at HuffingtonPost